Motorised Tricycle
---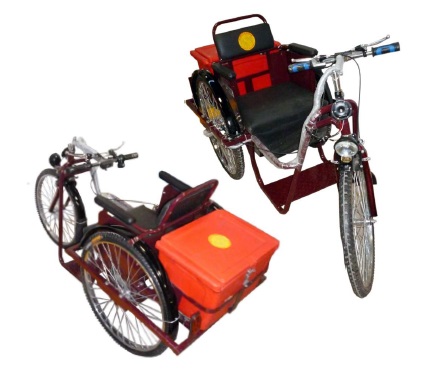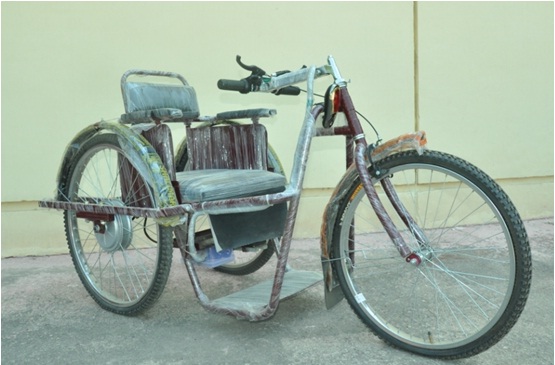 Description
Motorised Tricycle is an irreplaceable expedient for an individual, either for a short time recovery or for life time. ALIMCO Motorized Tricycle is a new form of powered tricycle which can cover a long distance range.
Specifications
· Operated with help of accelerator, fixed on handle
· Motor: Hub Drive DC Motor – 24V, 260W
· Battery: 12Volts, 33Ah rechargeable e-Bike SMF Battery (Two Nos)
· Maximum Speed : 22 Kms per Hr
· Maximum Distance Range: 45 Kms per charge on ideal conditions
· Brakes: Conventional Cycles
· Charging Time: 5-6 hrs
· Seating Capacity: Single
· Permissible Load: 80 Kgs
· Total Weight : 60 Kg approx.
With Optional Utility Box