Walkers (Foldable)
---
Walkers (Foldable) - TD 2N 62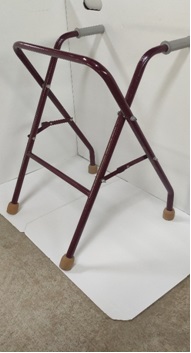 Dimension:
Length: 585 mm
Width: 550 mm
Height: 825 mm
Weight: 4.2 Kg
Intended Use:
• It helps those senior citizens who has very poor balance while walking.
• Reciprocal feature in which the user does not require as much strength and balance to maneuver as the standard walker does, because the patient does not have to lift it from the floor.
• PVC handgrip for better comfort.
• Sturdy Design
• Foldable & easy to carry.